Here I am with CERUS, ready to roll!
A closer look at Keith's Hoka Hey ride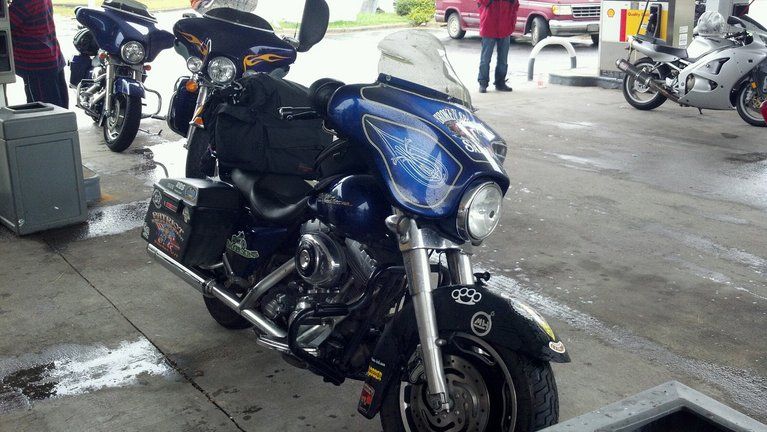 I like the brass knuckles decal
The most technical part of the ride was negotiating the Fairfax Circle! HA! Actually, we did snake up from Fayetteville to Winston-Salem on some secondary highways, and I was not familiar with I-26 (Future), but it turned out to be a great road through the mountains. Since we stopped for gas near H-D dealerships, we did have a bit of urban riding, but just enough to keep things interesting.